We are Fello, a premium quality, ruthlessly efficient travel management company

The traveller is the most valuable asset of any business trip – if the traveller is happy, the travel manager and the organisation will be successful. That's why we put travellers and their experience at the heart of everything we do.
At Fello we make every aspect of travel management run smoothly. No spiel, just action. No fluff, just great service. It's what we do.
Who we are
Travellers
I don't want to worry about planning and buying business travel for my business trips, they're a means to an end and a way to ensure my business is a success. And when possible, I like to enjoy them! By using Fello, I know I'm getting the best service and value possible so I can concentrate on making the most out of every trip.
Travel managers
As a travel manager, I am responsible for managing our business travel policy, balancing the costs to our business and the welfare of our most valuable asset – our employees. I need a travel partner I can rely on and delivers both value and service, that's why I use Fello.
Travel bookers
My job is to get my boss where he needs to be at the drop of a hat and in the most efficient way possible. I have to juggle multiple diaries and projects, without forgetting the details. Fello has been a lifesaver, always looking out for me and watching my back to ensure all our travel plans run smoothly.
Services for planning, booking and travelling on business
Whether you're an individual traveller or part of a managed travel programme, we know it's important for you to have quick and easy access to anything you need, whenever you need it. That's why we've created a suite of products and services that can be tailored just for you.
Dedicated business travel agent to help plan your itinerary
Secure bookings by telephone, email or online for your entire itinerary
Optimum schedule options
Lowest prices for first, business and economy class flights
Discounted business rates at hotels worldwide
Car hire, rail travel, airport transfers, chauffeurs and taxi services
Passport and visa service
24-hour journey monitoring, protecting you from risk and disruption
Changes, cancellations and refunds
Online check-in and seat selection
Mobile app that helps you every step of the way
Open 24/7
Combined business and leisure travel
Meetings and event venue find, booking and management
Planning to travel a lot?
If you or your company do a lot of travel, you could consider our managed travel services which have been specially created to help you get the most from your investment in business travel:
Dedicated business travel consultants
We'll manage all of the above services for travellers in your company.

Corporate travel policy design and compliance
Traveller considered travel policy advice to get 100% compliance.

Risk management & travel safety
Keep your travellers safe with risk management & corporate travel safety.

Consolidated invoicing and company payment options
Consolidated invoicing and several payment options such as virtual cards and bill-back to suit your needs.

Travel spend reports and analysis
Track and analyse your business travel expenditure.

Savings advice & supplier deal negotiation
We'll advise where you can save money and get you the best travel deals.

Our partners
We work with a carefully selected and reliable network of partners who care about the traveller as much as we do. They help us to make sure you receive the best – the best traveller experience, the best booking experience and the best results for your business.
---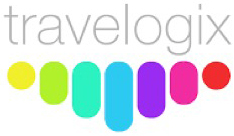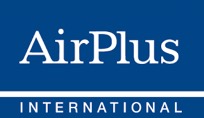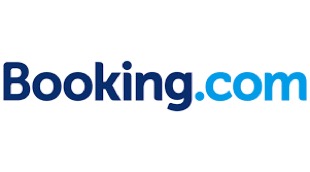 Need to get in touch?
We're here to help…